Vision
At Quadrant, we are determined to be an unquestionably professional and competent organisation, staffed by people providing you with consistently, high-quality service.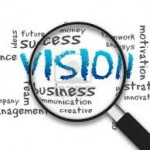 Policy
To do things right; first time, on time, every time.
"Your Professional Friends"
Mission
OUR CLIENTS will be provided with an excellent choice of appropriate products and services, within our areas of market focus, that will meet their requirements and add value and quality to their organisations and their working lives.
OUR EMPLOYEES will always be provided with excellent career and personal growth opportunities as well as an enjoyable and satisfying working environment.
OUR BUSINESS PARTNERS will always experience us as being an efficient and worthwhile distribution channel for their products and services.
OUR SHAREHOLDERS will always realise an excellent return on their investment in Quadrant, within an acceptable risk profile.
OUR CORPORATE ATTITUDES AND BEHAVIOUR, towards the community and the environment, will always be of the highest ethical standards and will reflect the level of responsibility that is expected from a professional organisation.